Opinion by Barbara: Have them cross the border to receive payment then charge them with

Extortion

(also called shakedown, out wrestling and exaction) is a criminal offense of obtaining money, property, or services from an individual or institution, through coercion. Throw their asses in jail and deport them to their country of origin. be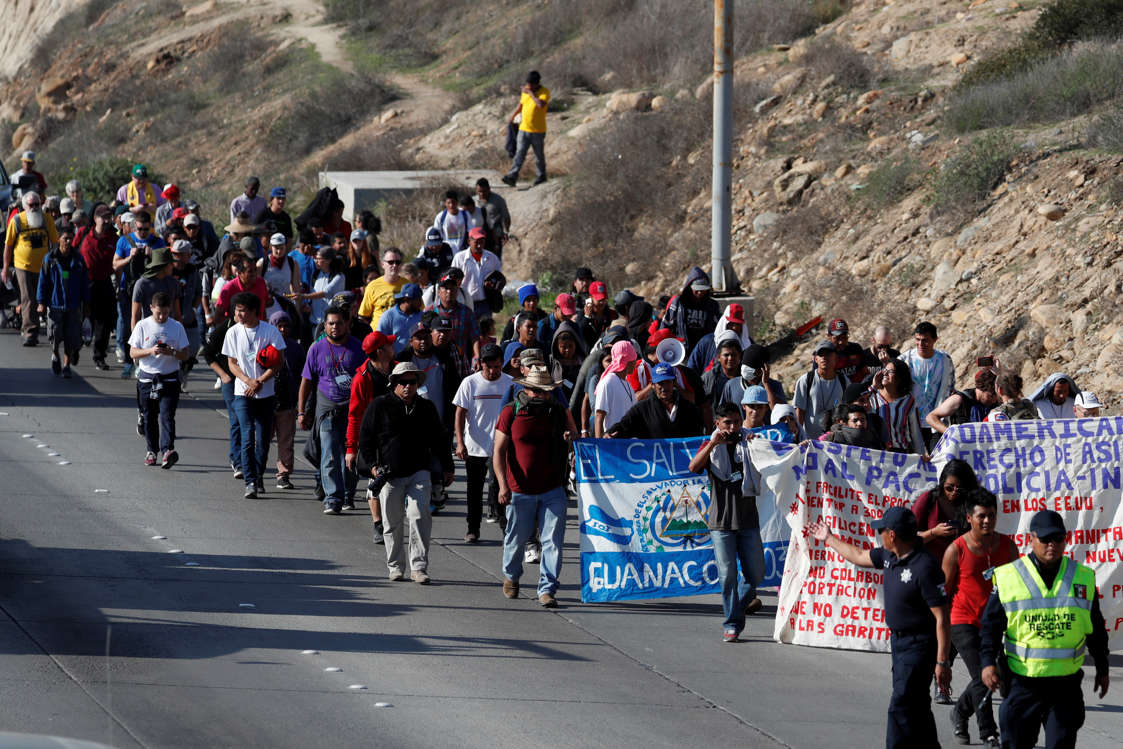 Migrant group demands Trump either let them in or pay them each $50K to turn around:
Two groups of Central American migrants marched to the U.S. Consulate in Tijuana on Tuesday with a list of demands, with one group delivering an ultimatum to the Trump administration: either let them in the U.S. or pay them $50,000 each to go home, a report said.