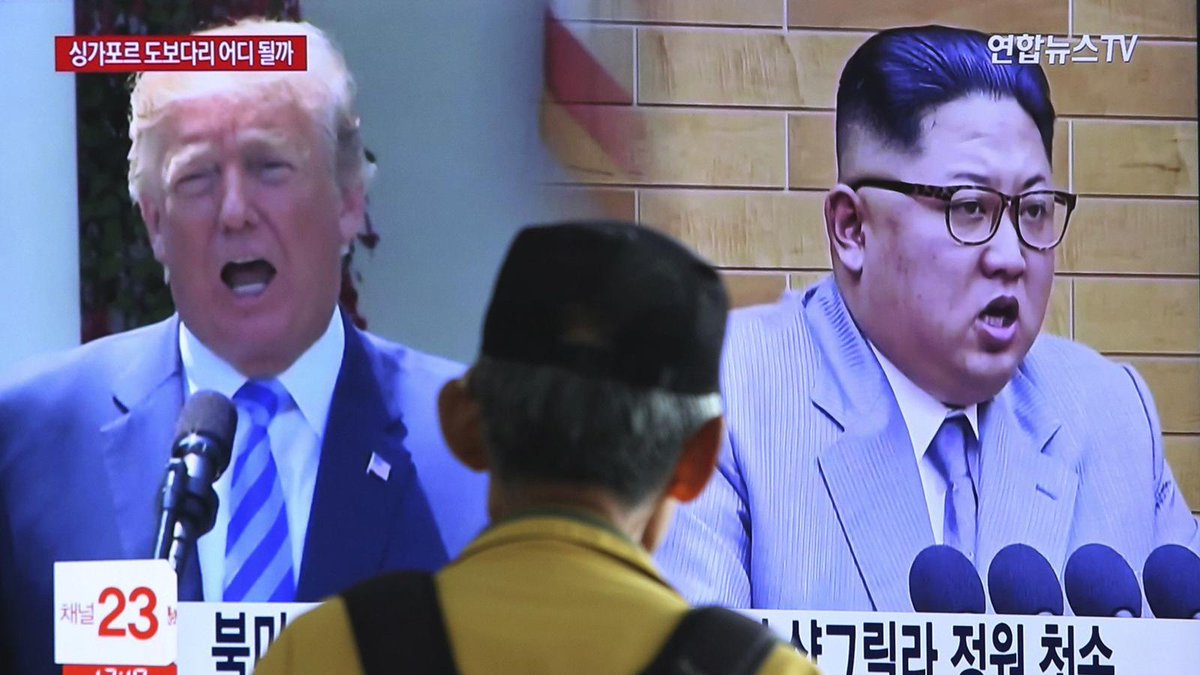 "Top Stories"
NKOREA THREATENS TO CANCEL SUMMIT!
Kim's regime said through state-run news agency KCNA that ongoing 'Max Thunder' joint military exercises between the United States and
South Korea
are actually a 'rehearsal for invasion' of the North.
TRUMP: WE'LL SEE IF STILL ON...
President Donald Trump says "we'll have to see" if a historic summit with North Korean dictator Kim Jong Un will still happen.
Pyongyang threatened to pull out of the meeting if the U.S. insists on denuclearization.
"We haven't been notified at all" about whether Kim plans to cancel the summit, Trump said."
(UPI) -- Joint exercises between the United States and South Korea will move forward but the B-52 strategic bomber and eight F-22 Raptors will not be deployed during drills.
The decision to downscale the drills was reached between U.S. Forces Korea Commander Vincent Brooks and South Korean Defense Minister Song Young-moo Wednesday, after

North Korea

criticized the joint exercise Max Thunder being held in the South, News 1 reported.
Donald Trump's historic meeting with

Kim Jong-un

has been thrown into uncertainty as North Korea warned it could be cancelled over

US military exercises

and if Washington presses ahead with its one-sided demand for Pyongyang to give up its nuclear arsenal.
Kim Kye-gwan, North Korea's deputy foreign minister, warned on Wednesday that Pyongyang was not interested in talks that would pressure the rogue state to "unilaterally" give up its nuclear programme, taking aim at "unbridled remarks" by John Bolton, the US national security adviser, and other high-ranking White House officials.