Retweets wasn't working, so I took this route: @RepByrne and
@HouseDemocrats
THIS is the poster that
@HouseDemocrats
tried to prevent me from displaying on the House floor earlier today. They do not want the American people to know the facts about the
#SchumerShutdown
.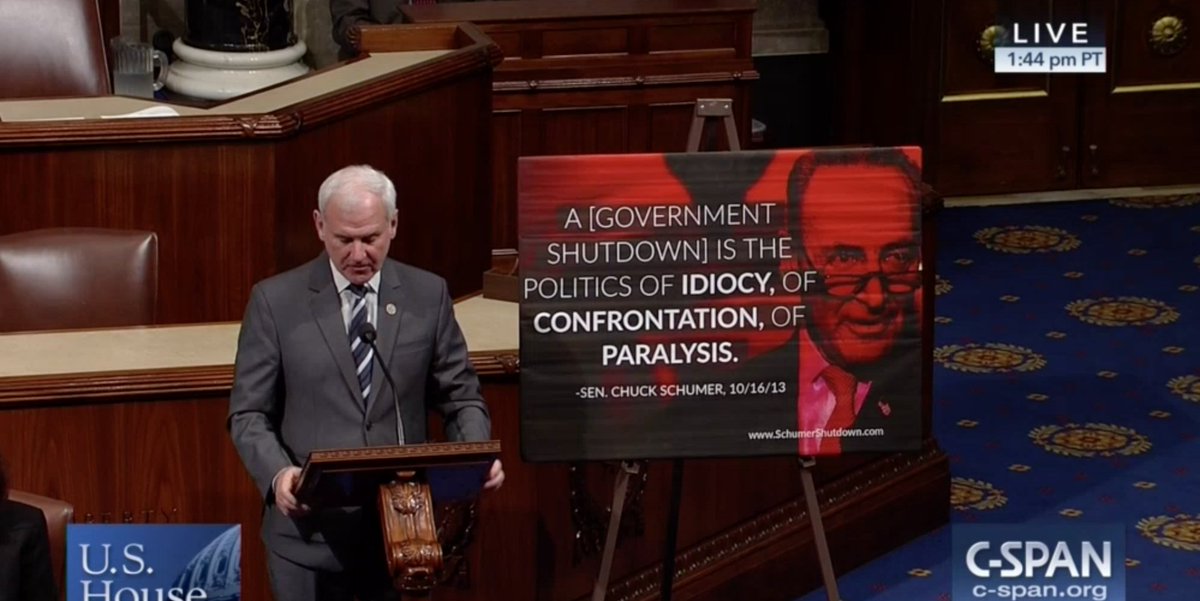 Democrats objected to this poster used by @RepByrne featuring an old quote from

@SenSchumer

during the last shutdown. So now the House is voting on whether it abides by chamber rules. (Really.)
The House voted that Byrne's poster was in order. Byrne is now trying to resume his speech. But Democrats keep booing him.
I tried to deliver a speech outlining the facts about the

#SchumerShutdown

, and it seemed some on the other side of the aisle didn't like what I had to say. They can try to keep us from saying it, but the fact remains that Senate Democrats have shut down the federal government.