Trump calls tax bill 'historic victory for the American people'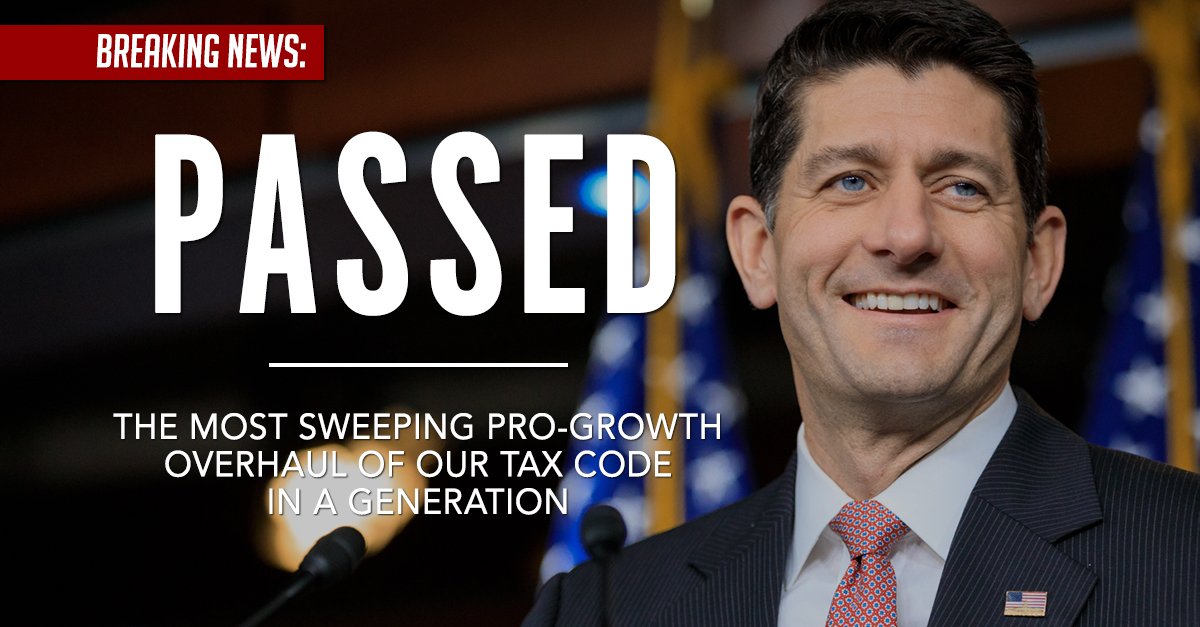 Congress took its final vote on the Tax Cuts and Jobs Act, moving forward with the first rewrite of the nation's tax code in more than three decades. After years of a burdensome, complicated tax code based on what works best for Washington special interests,
Americans will soon have a tax code that works for them
.
The United States Senate just passed the biggest in history Tax Cut and Reform Bill. Terrible Individual Mandate (ObamaCare) Repealed. Goes to the House tomorrow morning for final vote. If approved, there will be a News Conference at The White House at approximately 1:00 P.M.
The House of Representatives and Senate just passed the Conference Report to the Tax Cuts and Jobs Act. This marks the first time in a generation that Americans will benefit from comprehensive tax reform. The legislation will now head to President Trump for his signature.