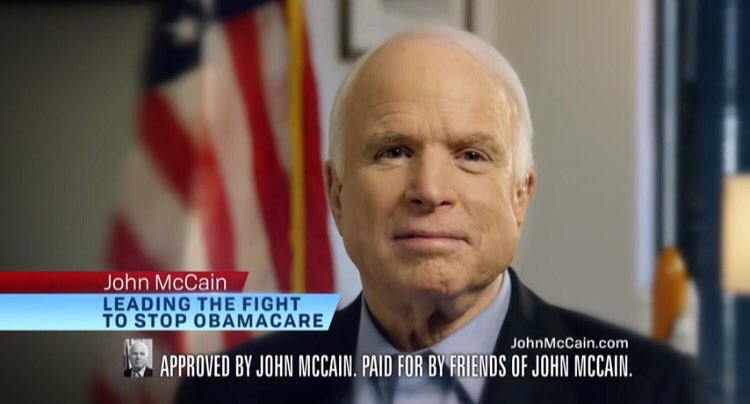 "John McCain is leading the fight to stop Obamacare." Plenty of other McCain ads and campaign events and messaging pointed to stopping Obamacare as a big reason, perhaps the biggest reason, Arizonans needed to return him to the Senate.
Published on Sep 17, 2016
McCain made his choice:
Sen. John McCain torpedoes Republican health-care effort, kills 'skinny repeal' bill
Sen. John McCain cast the deciding vote to sink his fellow Republicans' so-called "skinny repeal" of the Affordable Care Act. McCain, R-Ariz., joined Republican Sens. Susan Collins of Maine and Lisa Murkowski of Alaska and every Senate Democrat to bring down the bill on a 49-51 vote.