Donald Trump Meets Vlaidimir Putin In Germany At G-20 Summit!
The handshake has happened - Trump and Putin have met at G-20 summit, Kremlin spokesperson tells Russian state media.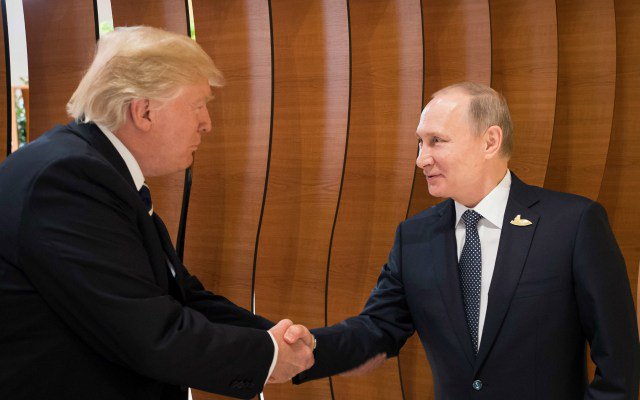 "It's an honor to be with you," Trump said to President Putin at the beginning of their meeting.
"President Putin and I have been discussing various things. I think it's going very well, we've had some very, very good talks," Trump told reporters who were allowed into the room briefly.
Trump added, "We look forward to a lot of very positive things happening for Russia, for the United States, and for everybody concerned."
Trump and Putin were joined at their more formal meeting by Secretary of State Rex Tillerson, Russian Foreign Minister Sergey Lavrov and two translators.
Putin said he was "delighted" to meet with Trump personally and hoped their meeting "will yield positive results," according to the translator. More at ABC News