This election will decide whether we are ruled by the people, or by the politicians.
Here is my promise to the American voter:
If I am elected President, I will end the special interest monopoly in Washington, D.C.
The other candidate in this race has spent her entire life making money

for

special interests – and taking money

from

special interests.
Hillary Clinton has perfected the politics of personal profit and theft.
She ran the State Department like her own personal hedge fund – doing favors for oppressive regimes, and many others, in exchange for cash.
Then, when she left, she made $21.6 million giving speeches to Wall Street banks and other special interests – in less than 2 years – secret speeches that she does not want to reveal to the public.

[2]

[3]
Together, she and Bill made $153 million giving speeches to lobbyists, CEOs, and foreign governments in the years since 2001.

[4]
They totally own her, and that will never change.
The choice in this election is a choice between taking our government back from the special interests, or surrendering our last scrap of independence to their total and complete control.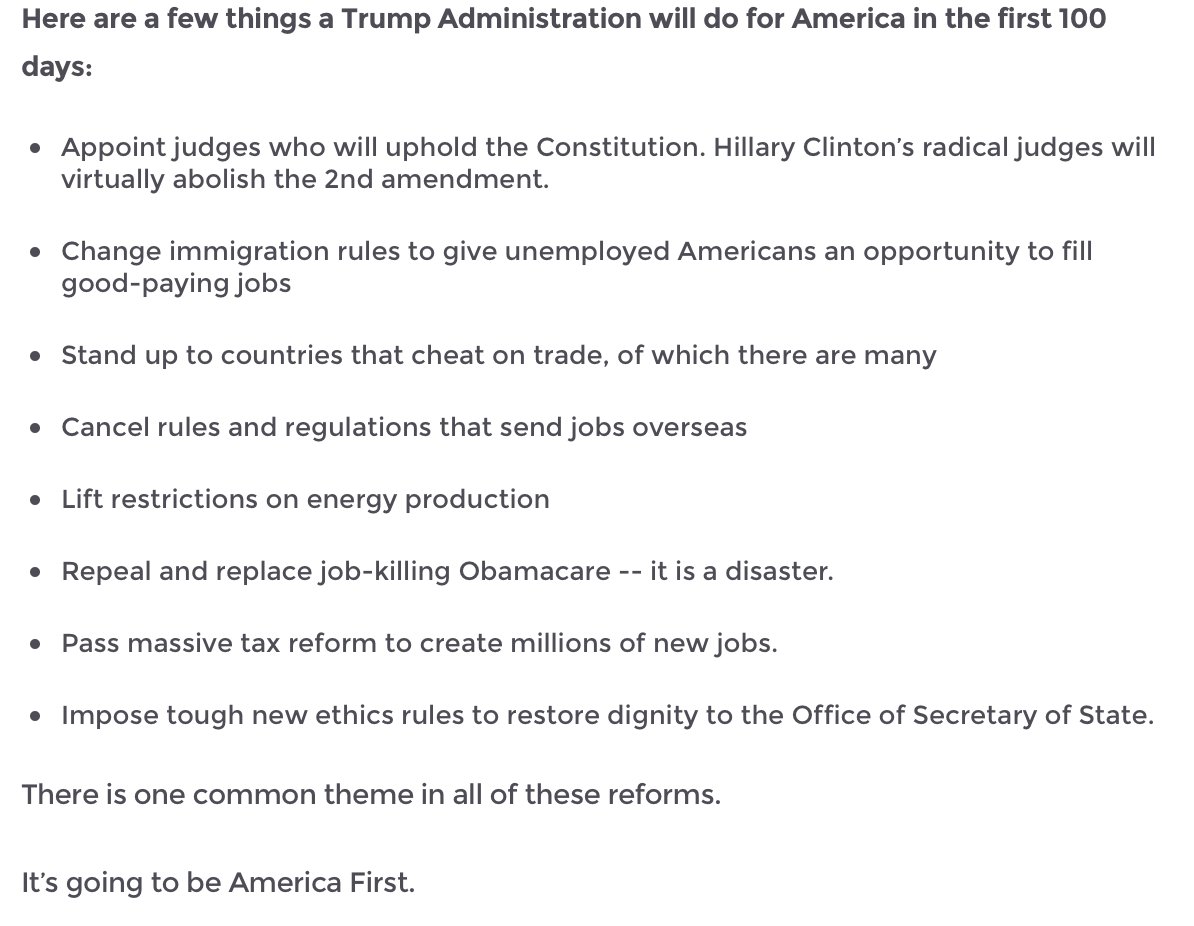 Full Statement at
Donald J Trump