One of Fox News Channel's top anchors has filed a lawsuit against her former boss, Fox News CEO Roger Ailes, alleging wrongful termination and sexual harassment. She alleges when she would not have sex with him he fired her.
The news came in a bombshell email sent to reporters on Wednesday morning by the law firm representing Gretchen Carlson, the host of "The Real Story with Gretchen Carlson" and former co-host of the morning show "Fox & Friends."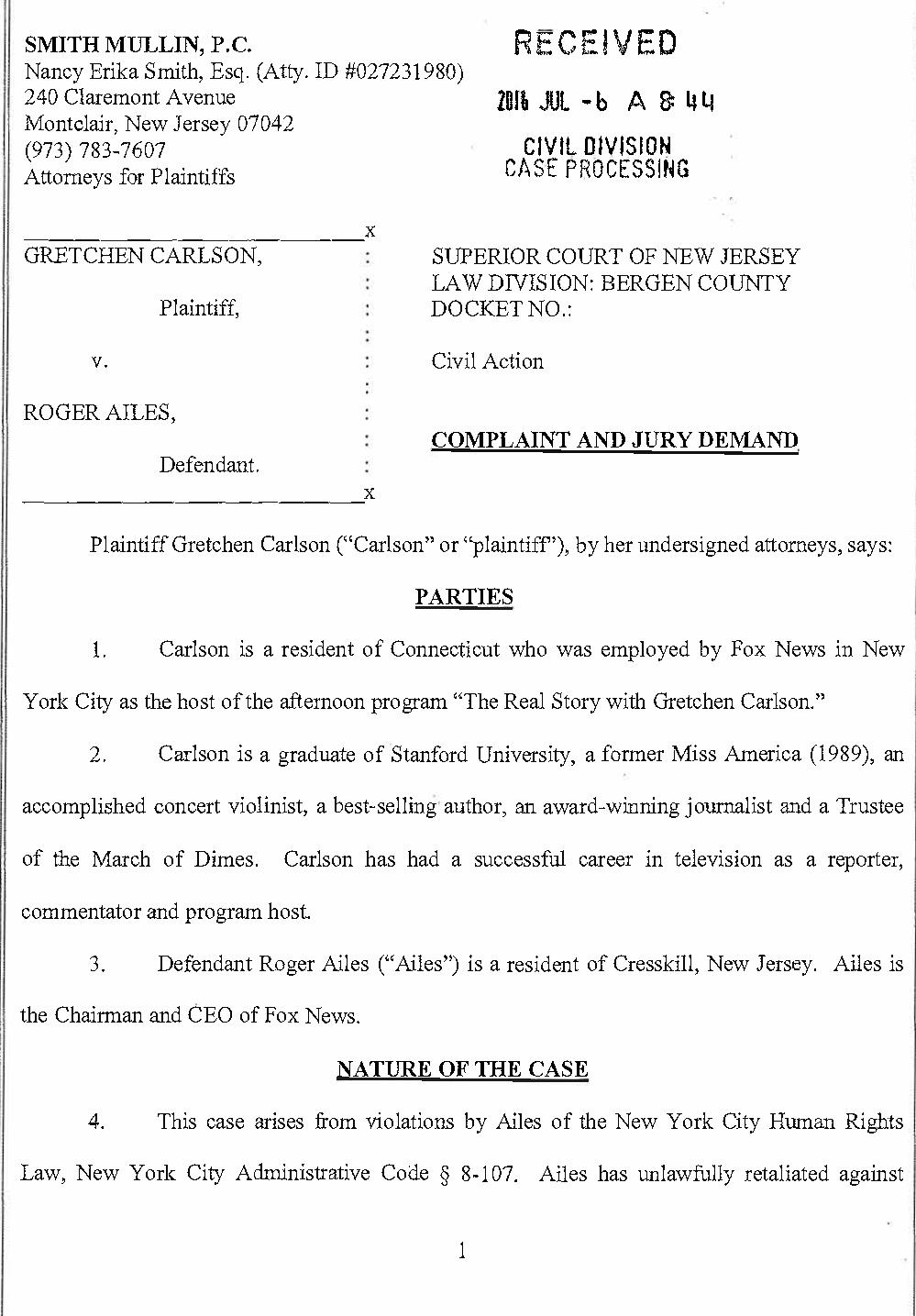 According to the lawyers at Smith Mullin P.C., who are representing Carlson, her contract was terminated on June 23. Fox News did not publicly announce the contract termination, and Carlson said on her Twitter account at the time that she was on "on vacation".
More Here