Donald Trump, while sticking by statements that his proposed ban on foreign Muslims entering the U.S. is just a "suggestion," on Friday revealed he wants a commission headed by former New York City Mayor Rudy Giuliani to not only look at Muslim immigration but also study the immigration flow across the Southern border.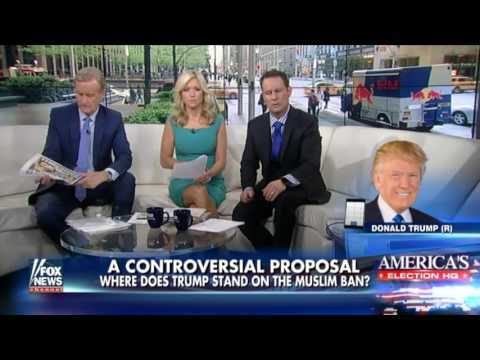 WATCH VIDEO
"We're going to put together a really stellar group of people. Rudy will be the chairman … He should be able to come back quickly [with findings]," Trump told Fox News.
After the presumptive Republican presidential nominee earlier this week first floated the idea of naming the Giuliani to lead the group, he told Fox News on Friday that he's since spoken with Giuliani about the job.
"We're going to look at the problem. We're going to study the problem -- it's a temporary ban," Trump said. And he said the group would look at the U.S.-Mexico border, which he said is like "Swiss cheese."