Donald Trump has won the Arizona Republican primary, according to The Associated Press, picking up another 58 delegates in the winner-take-all state. Beats Cruz by 25 points.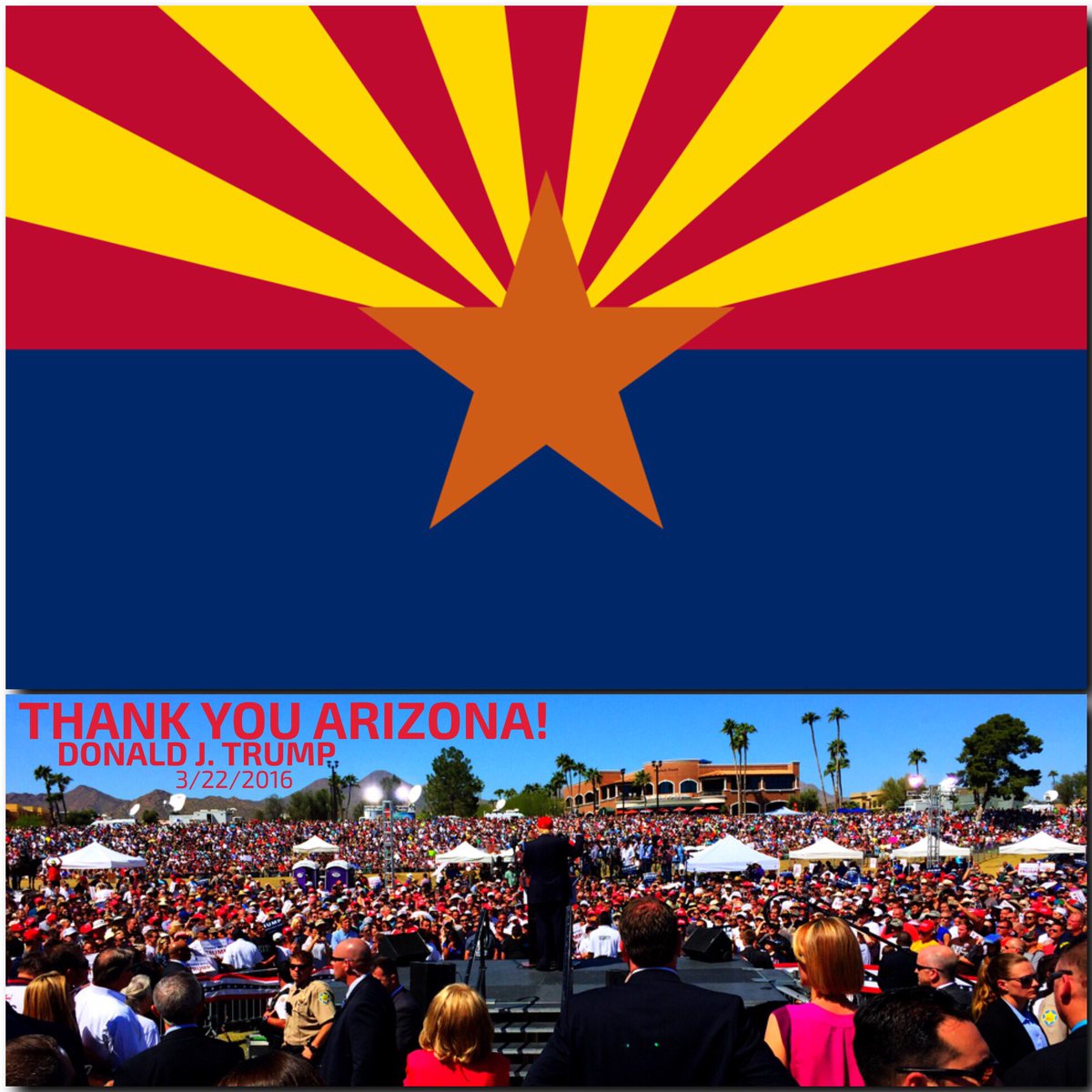 The GOP frontrunner had led his opponents by double digits in recent polls and has held campaign events in the state dating back to last December, when he stopped in Mesa along with Maricopa County Sheriff Joe Arpaio, who later endorsed the Manhattan real estate mogul.
In addition to Arpaio, Trump had received the endorsement of former Gov. Jan Brewer, whose hard line on immigration largely defined her time in office. He also picked up the backing of Jeff DeWit, the current state treasurer, along with former Attorney General Bob Corbin and former state treasurer Carol Springer.