Paris (CNN)
[Breaking news update, 8:08 a.m. ET]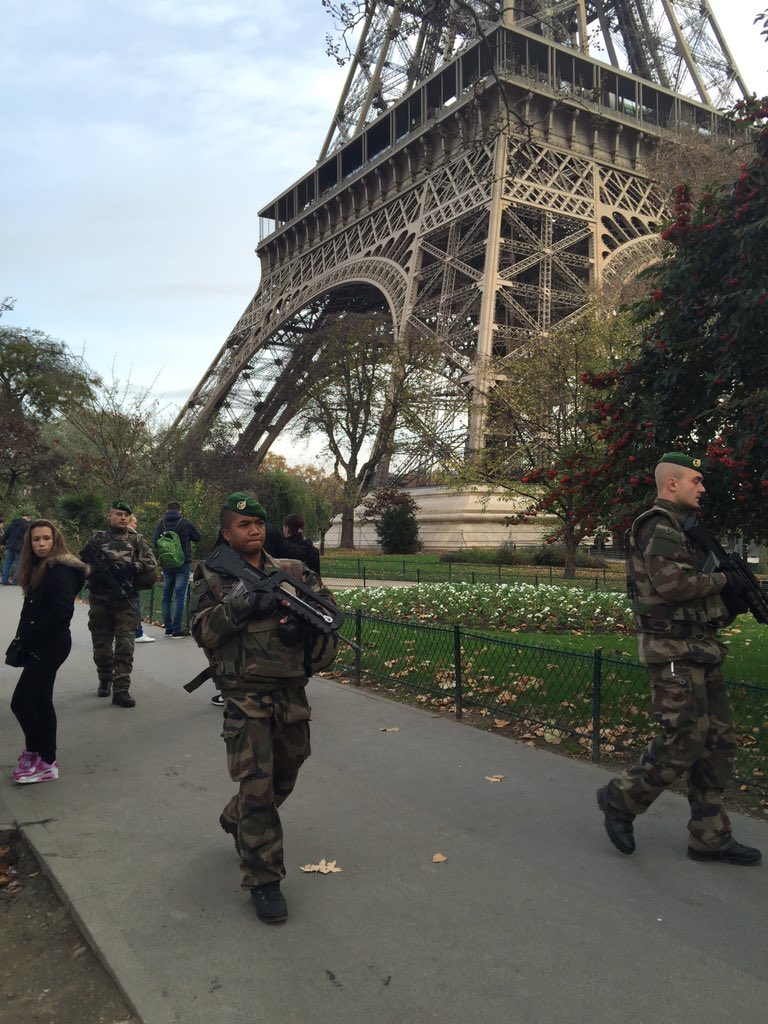 A Syrian passport was found near the body of an attacker outside the Stade de France, according to a police source, CNN affiliate France 2 said. Multiple local media are reporting the same.
Also on Saturday, French Interior Minister Bernard Cazeneuve said the state of emergency in France could mean restrictions on people's movements, among other measures. Border controls were tightened as of Friday, and the gendarmerie paramilitary police are on heightened alert, he said.
ISIS claimed responsibility
for a series of attacks that targeted six locations in Paris with gunfire and explosions, killing 128 people.
In an online statement distributed by ISIS supporters, the terror group said eight militants wearing explosive belts and armed with machine guns attacked precisely selected targets in the French capital.
President Francois Hollande blamed the attack on ISIS, calling it "an act of war" by the militants.
"When the terrorists are capable of doing such acts, they must know that they will face a France very determined," he said.