FYI: Here's how to watch or listen in Wednesday for the two-hour GOP debate, which will be shown from 5 p.m. to 7 p.m. Arizona time (8 p.m. to 10 p.m. Eastern):Television: CNN (Cox: Channel 36; Dish: Channel 200; DIRECTV: Channel 202) CNN International and CNN Espanol.

Four other lower-polling Republican candidates -- Sen. Lindsey Graham of South Carolina, Louisiana Gov. Bobby Jindal, former New York Gov. George Pataki and former Sen. Rick Santorum of Pennsylvania — will participate in an earlier "under-card" debate at 3 p.m. Arizona time.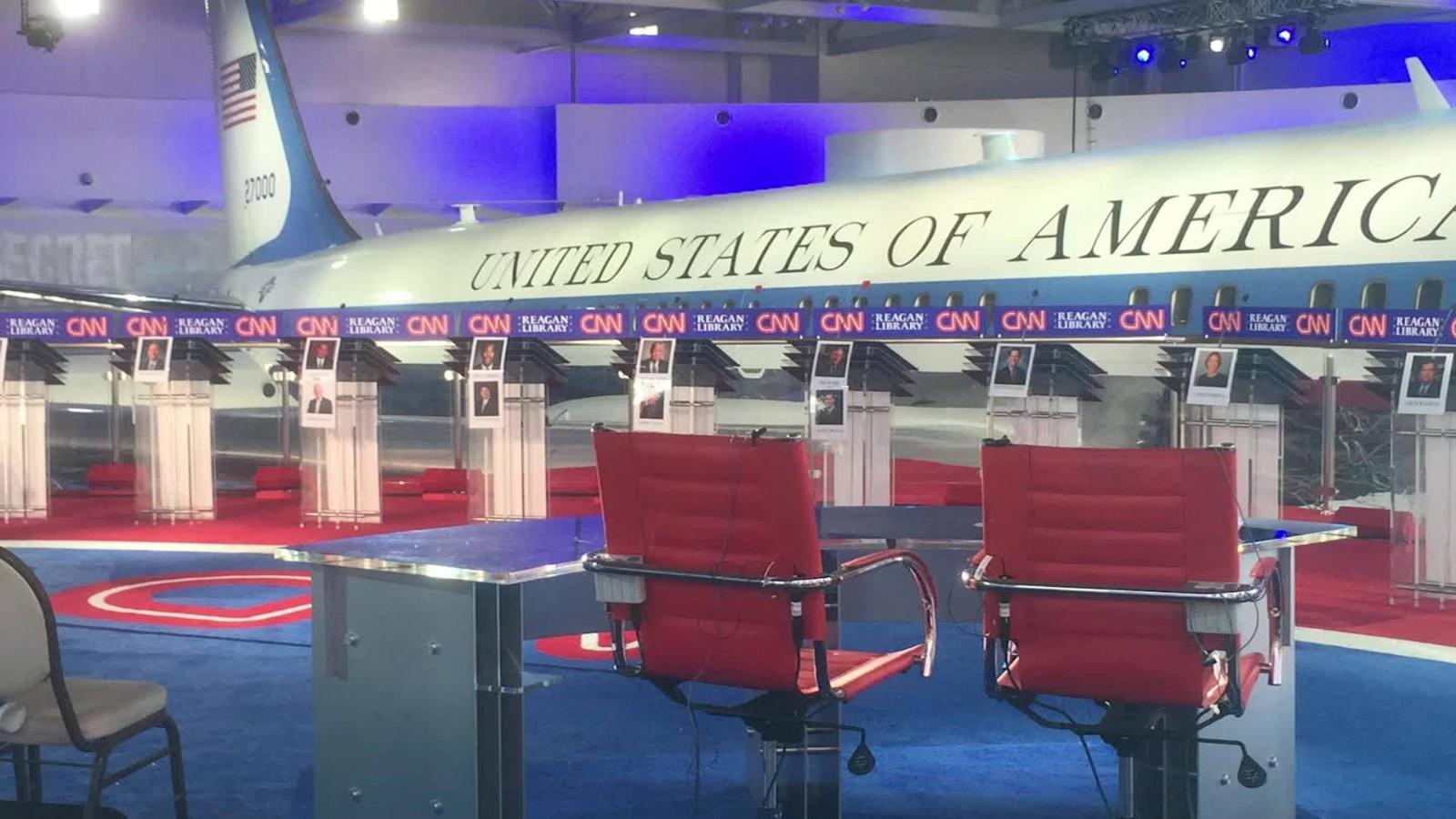 The top 11 Republican presidential contenders will meet Wednesday at the Ronald Reagan Presidential Library in Simi Valley, Calif., for a second prime-time debate. This time, former Hewlett-Packard CEO Carly Fiorina, who didn't poll well enough to make the main stage in August, joins the fray along with billionaire GOP front-runner Donald Trump, retired neurosurgeon Ben Carson, former Florida Gov. Jeb Bush, Sen. Ted Cruz of Texas, Sen. Marco Rubio of Florida, Wisconsin Gov. Scott Walker, former Arkansas Gov. Mike Huckabee, Ohio Gov. John Kasich, Sen. Rand Paul of Kentucky and New Jersey Gov. Chris Christie.