Media coverage of Donald Trump's controversial immigration remarks have lifted the GOP presidential candidate to the top of the Republican field,
according to a new Economist/YouGov poll.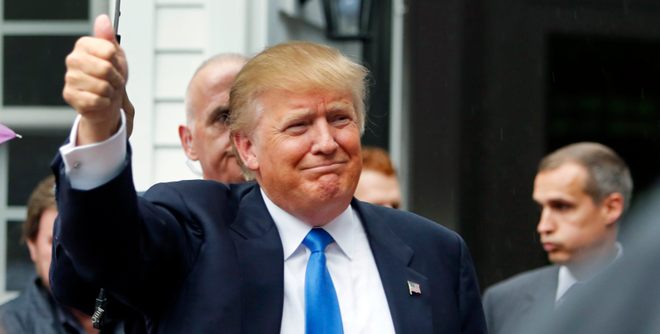 In this week's
Economist
/YouGov Poll, businessman Donald Trump leads among Republicans, ahead of Kentucky Senator Rand Paul, former Florida Governor Jeb Bush, former Arkansas Governor Mike Huckabee, Florida Senator Marco Rubio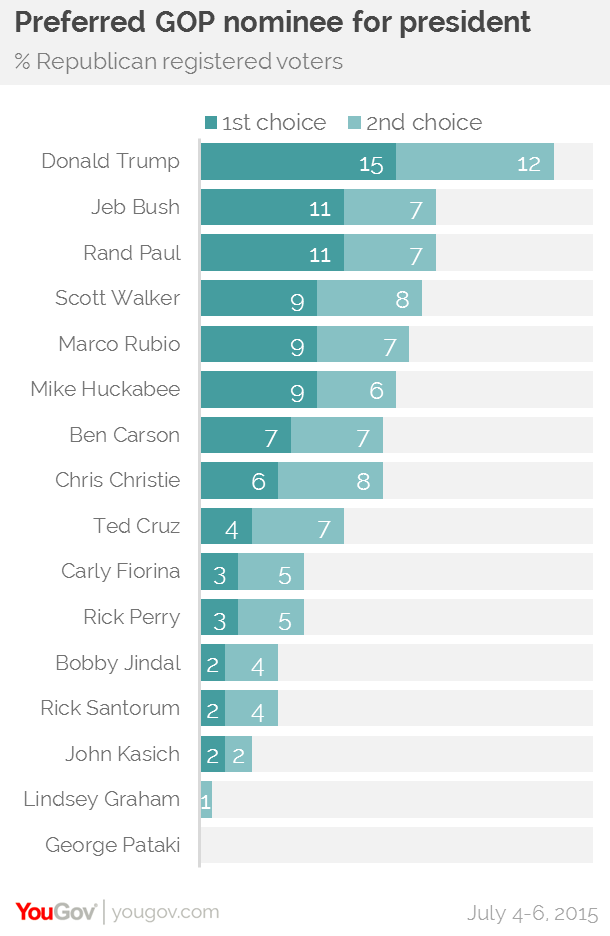 In addition to being the first choice for the majority of likely voters who participated in the poll, Trump was also the primary second choice for those who preferred another candidate as their nominee.
12 percent of respondents said Trump was second in line for their vote, while only 7 percent picked either Bush or Paul as their safety candidate.
While Trump may be on top this week, registered Republican voters gave him a very weak chance of holding on to that spot in the long run.
The vast majority of respondents — 29 percent — said they believed Jeb Bush would ultimately claim the GOP presidential nomination. Only 7 percent said the same about Trump.
Unlike other polling companies, YouGov relies on a preselected pool of registered voters from which it pulls respondents at random.
Though this methodology has been called into question by some, the results of this poll are in line with other surveys, including one from the left-leaning Public Policy Polling, which gave Trump
a comfortable lead in North Carolina
.