February 2015 Remembering Kayla Mueller | Court Halts Executive Action Lowering Corporate Taxes | Quote of the Month | ICYMI Event Spotlight | Around the Grand Canyon State
Remembering Kayla Mueller
All of America mourned the loss of Prescott, Arizona native Kayla Mueller, an extraordinary young woman who devoted her life to helping people in need around the world.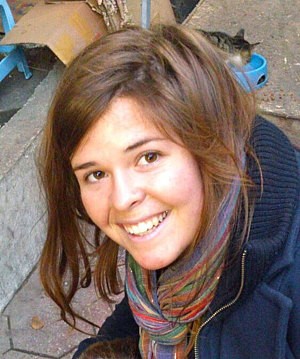 Since her graduation from Northern Arizona University in 2009, Kayla had dedicated her life to healing the sick and bringing light to some of the darkest and most desperate places on Earth – in India, Israel, the Palestinian territories and back home in Arizona.
When asked what drove her mission, Kayla said, "I find God in the suffering eyes reflected in mine, if this is how you are revealed to me, this is how I will forever seek you." Kayla's remarkable legacy of service will never be forgotten, even by so many who never had the honor of meeting her.
I
spoke
about Kayla's remarkable life and expressed the condolences of the people of Arizona on the Senate floor earlier this month.
Court Halts Obama's Executive Overreach on Immigration
Last week, a
federal district court
in Texas reaffirmed my longstanding position that President Obama exceeded his legal authority with his executive action on immigration. The court's order came as it considers a case brought by 26 states, including Arizona, effectively halting the President's plans to roll-back concerted efforts by Congress to secure the border and fix our broken immigration system once and for all.
The President himself has conceded as many as 22 times over the past two years that he does not have the authority to subvert the rule of law on this issue. Yet his recent executive action not only ignores the law but also fails to address the root causes of the dysfunction in our immigration system, including an insecure border; the absence of a rational, efficient guest worker program to meet America's urgent labor needs; and a broken system for legal immigration.
The American people expect and deserve a system that works. I will continue to urge President Obama and Democrats to work with Republicans to secure our border and reform our broken system.
Lowering the Corporate Tax Rate to Create Jobs
Arizona welcomed
Apple's announcement
earlier this month that it will build a $2 billion global command center in Mesa, marking one of the company's largest investments to-date. While our State has benefited from the growth in high-tech business in recent years with the arrival of companies such as Apple, Raytheon and Intel, we face a critical challenge in keeping these employers and their investment dollars on U.S. soil so they can hire hardworking Arizonans and benefit our local economies.
Today, our country has one of the highest corporate tax rates in the world at 35 percent. As a result, companies worried about their bottom-line are keeping profits in lower-tax jurisdictions overseas, depriving our nation of the capital that can do much good in Arizona and all across America.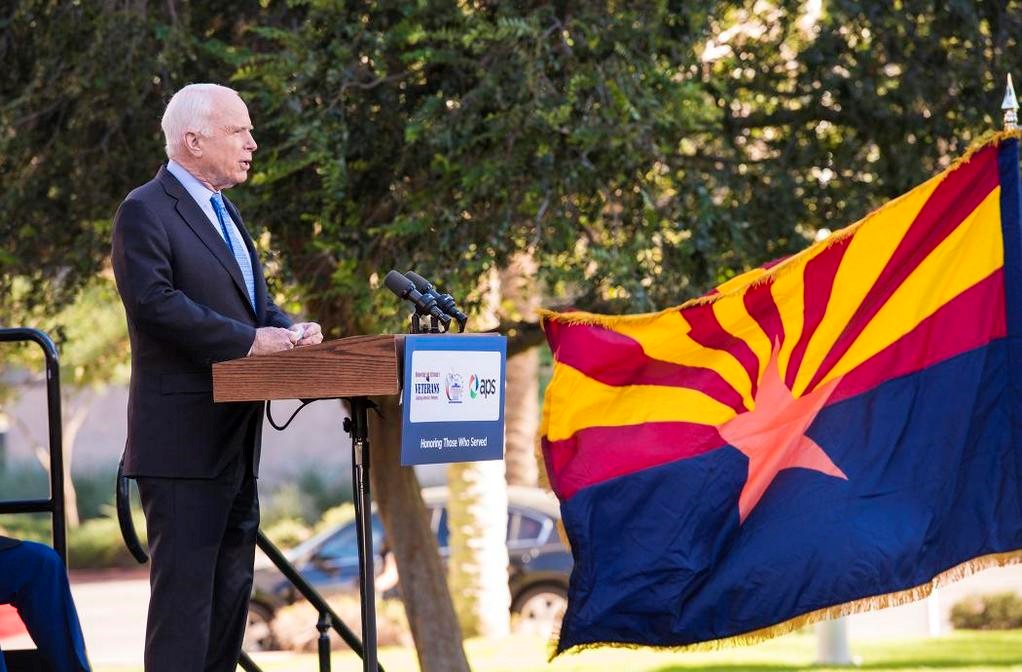 As a nation, we can and must reverse this trend. That is why Congressman Trent Franks and I recently introduced the
Foreign Earnings Reinvestment Act
in the U.S. Senate and the U.S. House of Representatives, legislation that would encourage the return of the estimated $1.9 trillion locked overseas to the American economy. We highlighted this legislation and the benefits it would bring to our State in a recent article published in
The Arizona Republic
.
Our bill would temporarily reduce the current 35 percent corporate tax rate to an 8.75 percent effective tax rate on foreign earnings brought back to America. It would also incentivize businesses to hire more workers by allowing companies that expand their U.S. payrolls to obtain an effective tax rate as low as 5.25 percent on profits returned from overseas.
Arizona is an ideal place for innovative businesses. It's time we fix our broken corporate tax system so that we can grow many more Apples around our great State.
Quote of the Month
"There is no member of Congress in either house who is more valuable in confronting the administration's inane foreign policy actions, speaking up for robust American leadership in the world and talking sense on immigration. For all that, we can say, well done Senator McCain." – Jennifer Rubin,
The Washington Post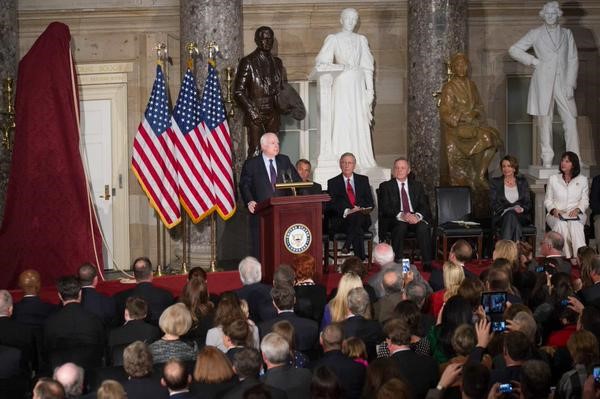 Around the Grand Canyon State
Tucson Rodeo, Tucson, 2/21/15-3/1/15: Since 1925, the Tucson Rodeo Parade has grown into one of the top 25 professional rodeos in North America. The nine-day event features bull riding, bareback and saddle bronc riding, steer wrestling, tie-down roping, team roping, women's barrel racing, and the world's longest non-motorized parade.
Arizona Renaissance Festival, Gold Canyon, 2/7/15-3/29/15: The Arizona Renaissance Festival is one of the largest Renaissance-themed events in the USA attracting more than 250,000 people each year. Set in an authentic, 30-acre village, the festival features more than 2,000 brightly costumed actors, dancers, and musicians, 200 craft shops, 13 stages of non-stop entertainment, and an arena for full armored jousting.
7th Annual Bluegrass at the Beach Bluegrass Music Festival, Lake Havasu, 3/6/15-3/8/15: This music festival features bands throughout the day, workshops, arts and crafts, vendors, a kids zone, food and beer garden, and camping for the entire weekend.