---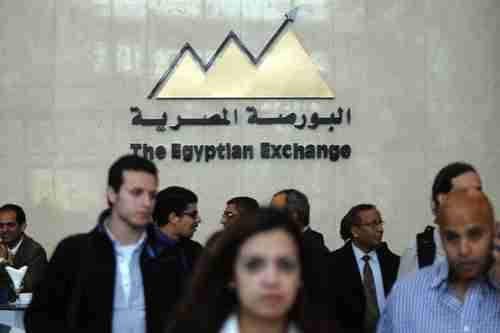 Egypt's Stock Exchange
---
Egypt's stock market opened on Sunday for the first time since president Mohamed Morsi issued his Constitutional Declaration giving himself dictatorial powers, and the news wasn't good. Stocks fell almost 10%, and would have fallen farther if it hadn't been stopped by automatic triggers. Investors pulled out of Egypt's stock market because of the following concerns:
Egypt's economy has been plummeting since the Egyptian Revolution riots and demonstrations started early in 2011, because of a sharp drop in tourism and foreign investment.
Last week, Egypt signed a preliminary agreement with the International Monetary Fund (IMF) for a $4.8 billion loan.
However, as in the case of Greece, the IMF is requiring Greece to reduce its budget deficits, by reducing energy subsidies to the people, and by raising taxes. Both of these moves are going to be very unpopular, and will generate further turmoil, risking the same kind of vicious deflationary cycle as in Greece.
With riots returning to the streets, there's no chance of increasing tourism again. On Sunday, investors decided to flee for something more safe.
Gulf News (Dubai)