Monday, September 1, 2014
Labor Day is annually held on the first Monday of September. It was originally organized to celebrate various labor associations' strengths of and contributions to the United States economy.
It is a celebration of the
American labor movement
and is dedicated to the social and economic achievements of workers. It constitutes a yearly national tribute to the contributions workers have made to the strength, prosperity, and well-being of their country.
Posted by

Barbara
at 5:48 AM
0 comments


Links to this post
Sunday, August 31, 2014
Please join us on Tuesday, September 16, to honor
Arizona Capitol Times
2014 Leaders of the Year in Public Policy Honorees
Arts & Humanities


Jeff Guldner
, Board Chair,
Herberger Theater
Senior Vice President, Public Policy,
Arizona Public Service Company
Business


Kimber Lanning
, Executive Director,
Local First Arizona
Economic Development


Juan Salgado
, Executive Director,
Phoenix Industrial Development Authority

Education


Eileen Sigmund
, President & CEO,
Arizona Charter Schools Association
Environment


Peter W. Culp
, Partner,
Squire Patton Boggs
Government


Vince Perez
,
Former Deputy Director of Arizona Department of Revenue
Healthcare


Emily Jenkins
, CEO,
Arizona Council of Human Service Providers
Legislative


Senate President Andy Biggs
Lifetime Achievement


William Franke
, Chairman of the Board,
Frontier Airlines
Open Government


Dan Barr
, Partner,
Perkins Coie
David Bodney
, Litigator,
Ballard Spahr LLP
Public Safety


Superior Court Judge James Conlogue
,
Cochise County
Technology


M.C. Baldwin
, GIS/Rural Addressing Coordinator

Navajo Nation Addressing Authority
Transportation


Former Congressman Jim Kolbe
Unsung Hero


The Late Senator Chester Crandell
Up & Comer
Kory Langhofer
, Partner,
Brownstein Hyatt Farber Schreck
Volunteerism


Valley Leadership
Social Services


Valle del Sol's Hispanic Leadership Institute
Water & Natural Resources


Pam Pickard
, President,
Central Arizona Water Conservation District
(Central Arizona Project) Board of Directors
ANS Scholarship Recipient


Jordan Hibbs
, Psychology/Political Science Major,

Barrett, the Honors College, Arizona State University
American Freedom by Barbara Has NOT received any monies to post this information,it is a courtesy post.
Posted by

Barbara
at 12:35 PM
0 comments


Links to this post
Friday, August 29, 2014
REMEMBER THE SAYING;; THOSE WHO LIVE IN GLASS HOUSES SHOULDN'T THROW STONES. Take heed Robert..
It's OK for Robert Graham

to have had a Political action Committee (super pac)..
Americans for Responsible Leadership was formed in July 2011 and listed three directors in its filing with the Arizona Corporation Commission: Robert Graham of Phoenix, Steve Nickolas of Scottsdale and Eric Wnuck of Scottsdale.
Phoenix-based media company
Riester
, is a consultant for both the Prop. 121 campaign and for Arizona's Proposition 204, an initiative that would create a one-cent-per-dollar sales tax to benefit education. He is no stranger to ARL or its colorful chairman, Robert Graham.
It's OK for #Doug Ducey to have a Political Action Committee (PAC)
Ducey is chairman of the
Arizona Leadership Fund
. The PAC was created in mid-2012 and as of the latest report filings has collected more than $92,000 in donations. It has given nearly $35,000 to candidates, the vast majority of it in early 2013
It's not OK for Fred Duval to lend his name to a political Action Committee (PAC),
while working in President
Bill Clinton
's administration
Fred DuVal was a director in Si Se Puede PAC,
"My involvement was saying yes to lending my name and nothing after that," he said.
Now that Robert Graham has determined that Arizona voters need to know about Fred DuVal, will he make public his involvement in Americans for Responsible Leadership and the lawsuits that followed?
Or Doug Ducey's Arizona Leadership Fund and the contributions given to Arizona politicans who later endorsed him? be
Posted by

Barbara
at 2:37 PM
0 comments


Links to this post
AZ GOP nominee #Doug Ducey can't be labeled a lobbyist, but he certainly has on his policy advisory team three high profile lobbyist.
Former AZ Senator Jon Kyl
Jon Llewellyn Kyl is a former United States Senator from Arizona, where he served as Senate Minority Whip, and the second-highest position in the Republican Senate leadership. He currently works in the lobbying group at the law firm Covington & Burling
Cathi Herrod
is a lobbyist and president of Center for Arizona Policy, a conservative, Phoenix-based non-profit organization founded in 1996.
Former U.S. Congressman John Shadegg
,
Ducey's top healthcare advisor, called Governor Brewer's expansion of Medicaid a 'Ponzi Scheme'
and
suggested that we should 'get rid of Medicaid'
and
'should not have a single government-run healthcare program, period.'
Government-run healthcare programs that Arizonans rely on today include Medicare, Veterans Administration healthcare, and Medicaid."
Mr. Shadegg consults on matters related to energy, healthcare and healthcare reform, as well as telecommunications. He also focuses on a variety of issues in state and federal trial and appellate courts, in state legislatures and Congress, and before regulatory agencies.
It's OK for Republican #Doug Ducey to tout selling ice franchises as a qualification to be Arizona Governor: but it's not OK for DuVal to be
vice president at
Clean Energy Fuels
(Nasdaq:
CLNE
) and is responsible for creating strategic partnerships that help individuals and businesses—specifically large haulers, trucking companies, airport, transit, taxi, refuse and school vehicles—transition to natural gas fuel.
Posted by

Barbara
at 1:38 PM
0 comments


Links to this post
Graham expects see through transparency from Democrat candidate Fred Duval, but not demanding it of the Republican nominee.
Ask Doug Ducey to get permission from those involved in the Kahala vs Cold Stone Creamery arbitration to un-seal the documents Also demand Ducey release all of his financial information, not parts of it. Ask #Doug Ducey about his arrest record.
Robert Graham

Arizona GOP Chairman:
sent a second letter to the Democrat nominee for governor of Arizona asking for more information about the nominee's career as a lobbyist. Excerpt:
Yesterday, I sent a letter requesting that you disclose more details about DuVal and Associates and the millions you earned in lobbying fees from large corporations that you never disclosed. Voters also have the right to full disclosure on the Republican candidateas well.
Specifically, I think Arizona voters are entitled to know:
·

Who you worked for, including large corporations, trade associations and non-profit organizations?
·

Robert: Would you provide this information from RG Capital?
·

How long you worked for them?
·

Robert: Would you provide this information
·

What they paid you?
·

Robert: Would you provide this information?
·

What services you provided for them?
·

Robert: Would you provide this information?
An attorney has a fiduciary responsibility to their client and their information is protected by client privilege. The GOP demands are second rate cheap shots and not befitting Arizona politics. be
Posted by

Barbara
at 12:31 PM
0 comments


Links to this post
The Labor Day Weekend Starts after work today
.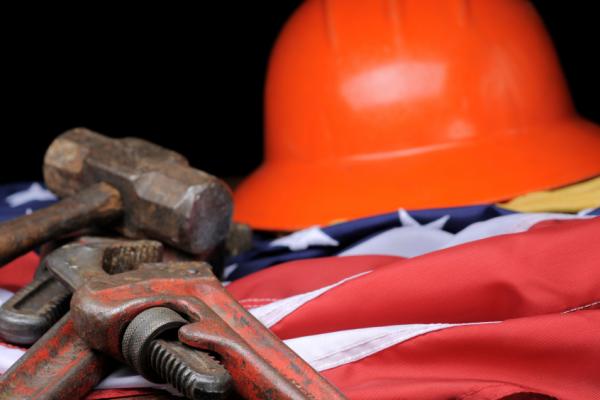 Labor Day is annually held on the first Monday of September. It was originally organized to celebrate various labor associations' strengths of and contributions to the United States economy. It is largely a day of rest in modern times. Many people mark Labor Day as the end of the summer season and a last chance to make trips or hold outdoor events.
What do people do?
Labor Day is a day of rest or the last chance for many people to go on trips before the summer ends. For students, it is the last chance to organize parties before school starts again. In some neighborhoods, people organize fireworks displays, barbecues and public arts or sports events. The football season starts on or around Labor Day and many teams play their first game of the year during Labor Day weekend.
Traditionally, people did not wear white clothes, particularly shoes, after Labor day. However, this custom is slowly dying out. More and more people now wear white all year round, rather than just in the summer. Similarly, it is the custom to wear a straw cowboy hat from Memorial Day until Labor Day, then a felt one until Memorial Day comes around again.
Public life
Labor Day is a federal holiday. All Government offices, schools and organizations and many businesses are closed. Some public celebrations, such as fireworks displays, picnics and barbecues, are organized, but they are usually low key events. For many teams, it is the start of the football season. As it is the last chance for many people to take summer trips, there may be some congestion on highways and at airports. Public transit systems do not usually operate on their regular timetables.
Background
The first Labor Day was held in 1882. Its origins stem from the desire of the Central Labor Union to create a holiday for workers. It became a federal holiday in 1894. It was originally intended that the day would be filled with a street parade to allow the public to appreciate the work of the trade and labor organizations. After the parade, a festival was to be held to amuse local workers and their families. In later years, prominent men and women held speeches. This is less common now, but is sometimes seen in election years. One of the reasons for choosing to celebrate this on the first Monday in September was to add a holiday in the long gap between Independence Day and Thanksgiving.
Posted by

Barbara
at 11:22 AM
0 comments


Links to this post
F
red Duval Election night
Governor Jan Brewer has her facts wrong about Fred DuVal
.
She's quoted in this morning's

Arizona Daily Star

saying

: "Fred is a liberal . . . He's been brought up as a liberal."
I knew Fred's father. I worked with Merlin K. "Monte" DuVal the last year of his life on his memoir: "

A Doctor's Legacy

."
Monte DuVal was not a liberal. He worked in the Nixon administration, for crying out loud. He was a Republican most of life before becoming an independent.
As founding dean of the state's first medical school at the University of Arizona, Monte DuVal was among those giants in Arizona's past who saw a future in this desert state and worked hard to accomplish great things. That's what he taught his kids.
He had integrity, decency and intelligence. Not to mention a work ethic that could make a bee drop in exhaustion. There are few men for whom I have more respect.
And I can't stay silent while Jan Brewer tries to insult his son on false pretenses.
Let's be perfectly clear: I am a liberal. I'm proud of it. Read More
Fred DuVal is Candidate for Arizona Governor
Posted by

Barbara
at 6:22 AM
0 comments


Links to this post