Saturday, February 28, 2015
Posted by

Barbara
at 9:15 AM
0 comments


Links to this post
On Feb. 28, 1993, a gun battle erupted near Waco, Texas, when Bureau of Alcohol, Tobacco and Firearms agents tried to serve warrants on the Branch Davidians; four agents and six Davidians were killed as a 51-day standoff began.
Read Article
Posted by

Barbara
at 6:58 AM
0 comments


Links to this post
Friday, February 27, 2015
After I finish a few post-I'm off to the couch spend the rest of the day binge watching House of Cards.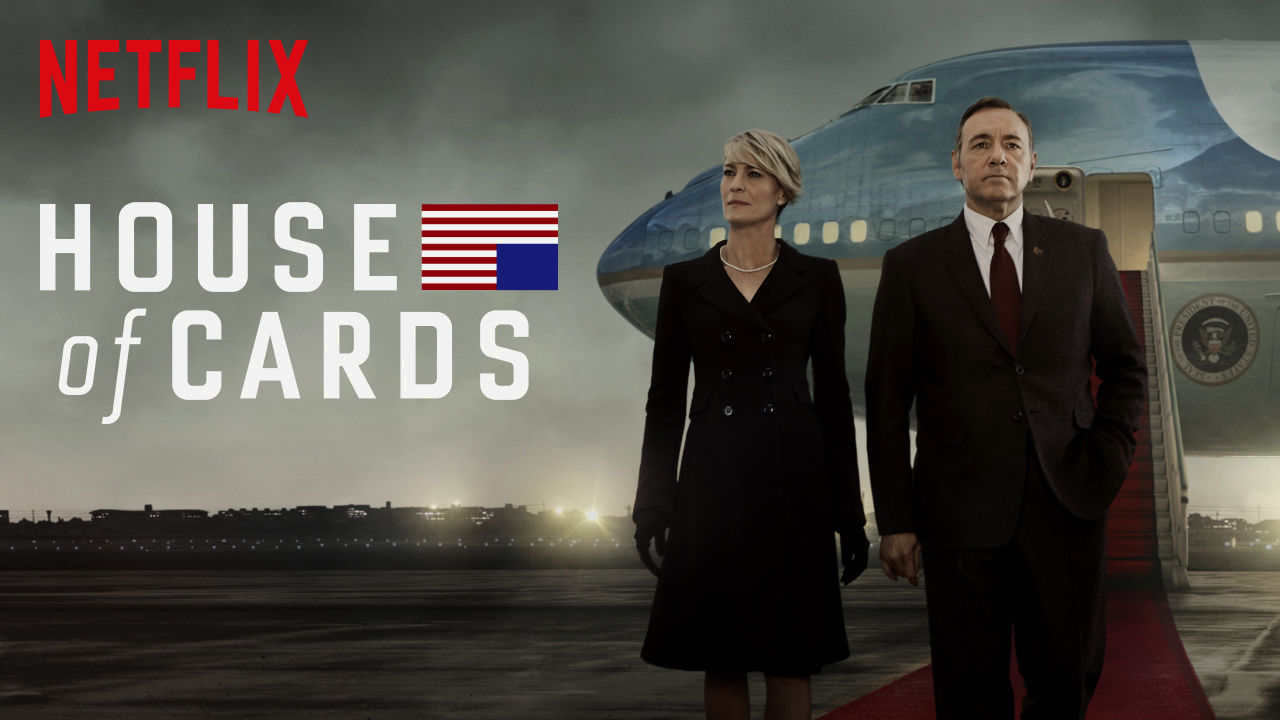 Posted by

Barbara
at 10:48 AM
0 comments


Links to this post
Austin Flake (son of AZ US Senator Jeff Flake) and his wife are responsible for the death of over 21 dogs in their care and their attorney sends a notice of claim for $8 million dollars (precursor to a lawsuit) to Maricopa County it's a weasel way to try an intimidate a settlement.
If your department or the county supervisors capitulate to the extortion, none of you should ever again hold public office for you are not representing the people but a Senator's kid. In Sheriff Joe's press release "No Stone will go un-turned." How about a lie detector test?
According to Flake's attorney none of the below happened.
ARS § 13-2910. Cruelty to animals; interference with working or service animal; classification; definitions
A. A person commits cruelty to animals if the person does any of the following:
1. Intentionally, knowingly or recklessly subjects any animal under the person's custody or control to cruel neglect or abandonment.
2. Intentionally, knowingly or recklessly fails to provide medical attention necessary to prevent protracted suffering to any animal under the person's custody or control.
3. Intentionally, knowingly or recklessly inflicts unnecessary physical injury to any animal.
4. Recklessly subjects any animal to cruel mistreatment.
Just search any of the words of: MeLeisa Hughes, Austin Flake, Todd Hughes, Green Acre Boardin Gilbert AZ
Posted by

Barbara
at 9:46 AM
0 comments


Links to this post
What, you ask, is 'Butt dust'? What do you do or say, when an innocent child asks you something so innocent and they are so serious? Read on and you'll discover the joy in it! (h/t Russ)


JACK (age 3)


Was watching his Mom breast-feeding his new baby sister... After a while he asked: 'Mom why have you got two? Is one for hot and one for cold milk?

'

MELANIE (age 5)
Asked her Granny how old she was.. Granny replied she was so old she didn't remember any more. Melanie said, 'If you don't remember you must look in the back of your panties. Mine say five to six.'

STEVEN (age 3)
Hugged and kissed his Mom good night. 'I love you so much that when you die I'm going to bury you outside my bedroom window.'

BRITTANY (age 4)
Had an ear ache and wanted a pain killer. She tried in vain to take the lid off the bottle. Seeing her frustration, her Mom explained it was a child-proof cap and she'd have to open it for her. Eyes wide with wonder, the little girl asked: 'How does it know it's me?'

SUSAN (age 4)
Was drinking juice when she got the hiccups. 'Please don't give me this juice again,' she said, 'It makes my teeth cough..'
Gavin (age 4) Was sick and had diarrhea- his parents heard a blood curling scream from the bathroom- when they got there and asked what's wrong? he told them my caca is melting

DJ (age 4)
Stepped onto the bathroom scale and asked: 'How much do I cost?'

CLINTON (age 5) was in his bedroom looking worried When his Mom asked what was troubling him, he replied, 'I don't know what'll happen with this bed when I get married. How will my wife fit in it?'

MARC (age 4) was engrossed in a young couple that were hugging and kissing in a restaurant. Without taking his eyes off them, he asked his dad: 'Why is he whispering in her mouth?'

TAMMY(age 4)

was with her mother when they met an elderly, rather wrinkled woman her Mom knew. Tammy looked at her for a while and then asked, 'Why doesn't your skin fit your face?'



JAMES (age 4)was listening to a Bible story. His dad read: 'The man named Lot was warned to take his wife and flee out of the city but his wife looked back and was turned to salt.' Concerned, James asked: 'What happened to the flea?'

The Sermon I think this Mom will never forget
This particular Sunday sermon....'Dear Lord,' the minister began, with arms extended toward heaven and a rapturous look on his upturned face. 'Without you, we are but dust....' He would have continued but at that moment my very obedient daughter who was listening leaned over to me and asked quite audibly in her shrill little four year old girl voice, 'Mom, what is butt dust?'
Posted by

Barbara
at 8:42 AM
0 comments


Links to this post
Thursday, February 26, 2015
 By Raynard Jackson
The United States Senate is bound by law not to confirm Loretta Lynch to be our next Attorney General (AG).
Lynch is the current U.S. Attorney for the Eastern District of New York, which includes Brooklyn, Queens, Staten Island, and Long Island.  Last November, President Obama nominated her to replace current Attorney General Eric Holder.
While her legal background is impressive, that's not the point.  In her recent testimony before the Senate Judiciary Committee she disqualified herself from being confirmed as the next Attorney General.
The United States Attorney General is the chief law enforcement officer for the federal government and, as the head of the Justice Department, considered to be part of the President's Cabinet. The US Attorney General is nominated by the President, but then confirmed by the US Senate. There is no set term of office; the US Attorney general serves at the pleasure of the President.

 
The Attorney General represents the United States in legal matters generally and gives advice and opinions to the President and to the heads of the executive departments of the Government when so requested.
The Attorney General is the only cabinet department head that is not given the title secretary.
As the chief law enforcement officer in the U.S., the AG is "sworn" to uphold and enforce all the laws of the U.S.   Here is the oath she would have to take if she is confirmed by the Senate:
I (name), do solemnly swear (or affirm) that I will support and
defend the Constitution of the

 
United
States against all enemies,
foreign and domestic; that I will bear true faith and allegiance to
the same; that I take this obligation freely without any mental
reservation or purpose of evasion; and that I will well and faithfully
discharge the duties of the office on which I am about to enter. So
help me God.'
In all my years of working in politics, I have never seen a nominee say on the record that they support violating the very laws they would be sworn to uphold.
Here is a question asked of Lynch by Sen. Jeff Sessions (R-AL):  "
Who has more right to a job in this country, a lawful immigrant who is here—a green card holder or a citizen or a person who entered the country unlawfully?"
Lynch's response is stunning:  "I believe that the right and the obligation to work is one that's shared by everyone in this country, regardless of how they came here… and certainly, if someone is here — regardless of status — I would prefer that they be participating in the workplace than not participating in the workplace."
U.S. law makes it illegal to work in the country if you are not authorized by a green card or some other work permit.
Posted by

Barbara
at 5:24 PM
0 comments


Links to this post